Love Bowl
This February, join Toronto People With AIDS Foundation (PWA) and the Toronto Historical Bowling Society (THBS) and make a strike at the annual Love Bowl.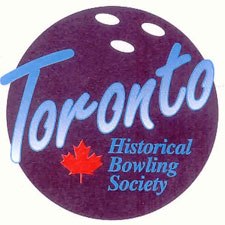 The Toronto Historical Bowling Society (THBS) was formed in 1983 by a small group of local gay people looking to have fund and socialize. All gay positive bowlers of all bowling averages are welcome. It's a fun handicap league which has grown in leaps and bounds to be one of the largest leagues in the world with close to 300 bowlers, bowling three nights a week. THBS has once again chosen to support PWA in the best way they can — by bowling!

We need your support in 2013 for this fun event! Gather your friends and family and register as a team of five, or come as an individual as a way to make new friends. For a $25 registration fee each participant will enjoy:
♥ Afternoon of Bowling
♥ Fabulous prizes
♥ Silent Auction
♥ Lunch
All participants are required to fundraise a minimum of $100 for PWA. All funds raised will help PWA to provide practical support services for men, transmen, transwomen, women and children living with HIV/AIDS.
For more information visit www.lovebowl.org or contact Mila Thirasack, PWA Special Events Coordinator.